Overview
An important component of our work is outreach to the general public. The environmental impacts of modern computing affects all of our lives; our goal is to help people understand not only the research we are doing but also how they can make positive contributions to the problems we face.
During the Summer of 2021, C3-Lab Director George Porter collaborated with Dr. Monica Stufft, an Associate Professor of Theatre at the University of San Diego (USD), Soroya Rowley, MA in Peace Studies from USD as well as Christy Dodson, Sara Feldman, and Daniel Long (Univ. of San Diego undergraduate students). The team created two scripts based on issues related to the environmental impact of modern computing, made two creative videos, two supporting educational videos, and a companion guidebook focused on translating science-based material about the environment in entertaining and informative ways.
Telling the story of science video products
Another avenue for outreach is to connect with public policy makers and elected officials. In April 2021, Dr. George Porter and Dr. Monica Stufft co-hosted a joint UCSD/USD panel on Science, Policy and Communication featuring Representative Mike Levin (CA 49th) and Mayor Serge Dedina (Imperial Beach).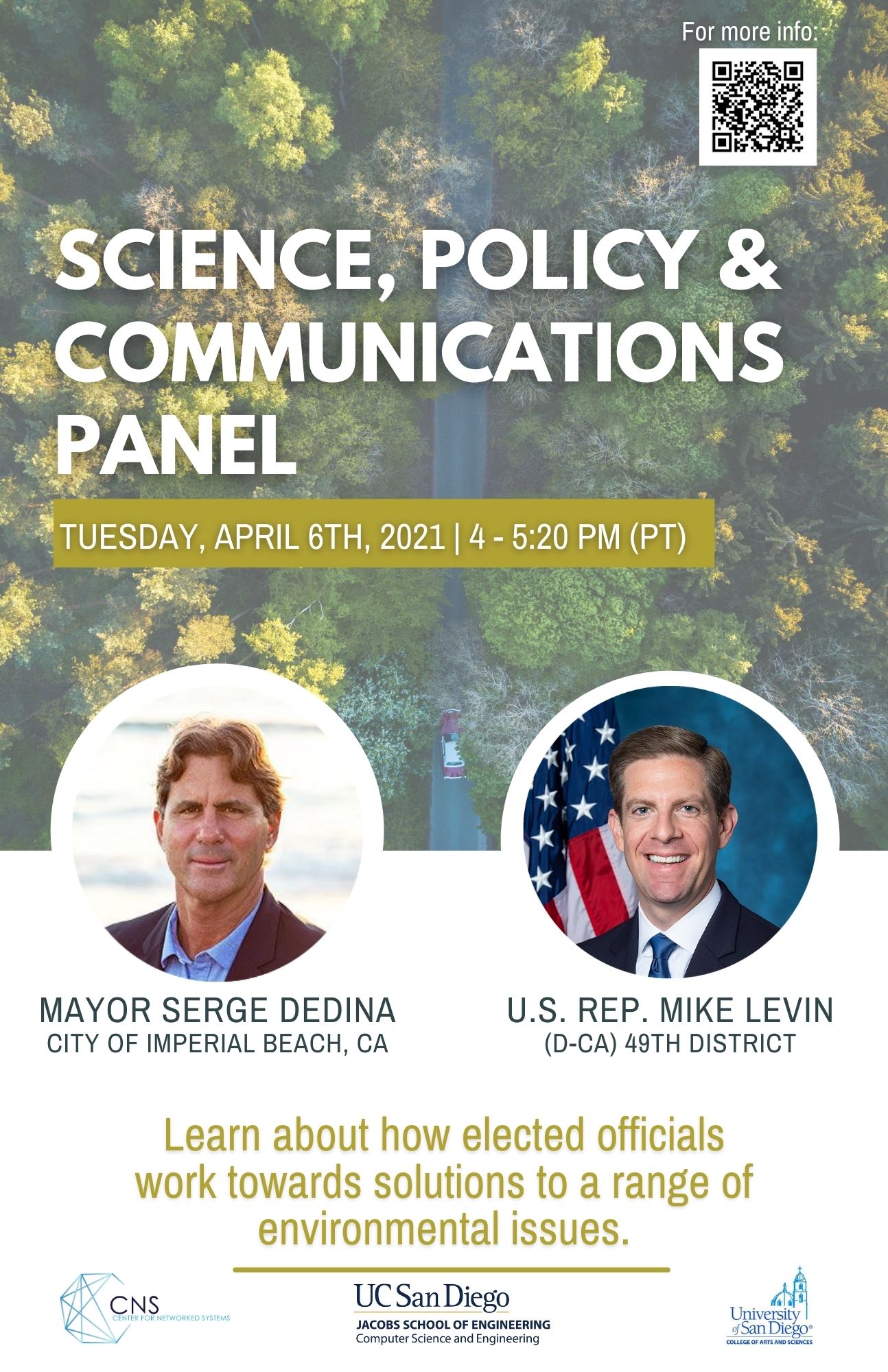 >> Home